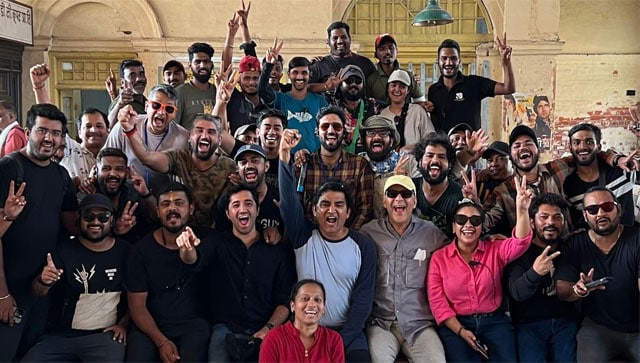 It is said that in every street, every village and every town in India there is a student who dreams of becoming an IAS or IPS officer. Vidhu Vinod Chopra's new film is about these students.
After bringing us cinematic gems Palinda, 1942: A Love Story, Mission Kashmir, Munnabai franchise, three idiots When Penaltiesis directed and produced by the Producer-Director."12th failureBased on the best-selling novel of the same name by Anurag Pathak.
The film is inspired by the true story of IPS Officer Manoj Kumar Sharma and IRS Officer Shraddha Joshi. But '12th Fail' is not a biography, it's about the power of one person. It depicts how his one man or one woman with integrity can make a tectonic difference.
"The 12th Failure" is the first film to be shot in Mukherjee Nagar, New Delhi, which has witnessed the birth of generations of bureaucrats.
About the film, Chopra said: In the process of writing this film, he met countless IAS and IPS officers. "12th Fail" is a tribute to them all. If the film can inspire 10 more of her officers to strive for integrity, and 10 more of her students to strive for excellence, then I believe I have succeeded. "
the headline of the movie Vikrant Massey.
Vikrant says: This film is a tribute to all the students chasing their dreams and to all the honest officials who are the backbone of our country and our constitution. Working with VVC is a dream come true and a huge challenge as he is such a thorough director. "
VVC wrapped the first schedule of '.12th failure' is in Chambal, Agra, and is currently filming its second schedule in Delhi. The film is scheduled for release in summer 2023.
read all the latest news, hot news, cricket news, bollywood news, indian news When entertainment news here.Please follow us Facebook, twitter When Instagram.


https://www.firstpost.com/entertainment/headlined-by-vikrant-massey-vidhu-vinod-chopra-to-bring-a-story-of-aspiring-ias-or-ips-students-in-his-next-12th-fail-11688021.html Vidhu Vinod Chopra, headlined by Vikrant Massey, will tell the story of an aspiring IAS or IPS student in the upcoming 12th Fail.