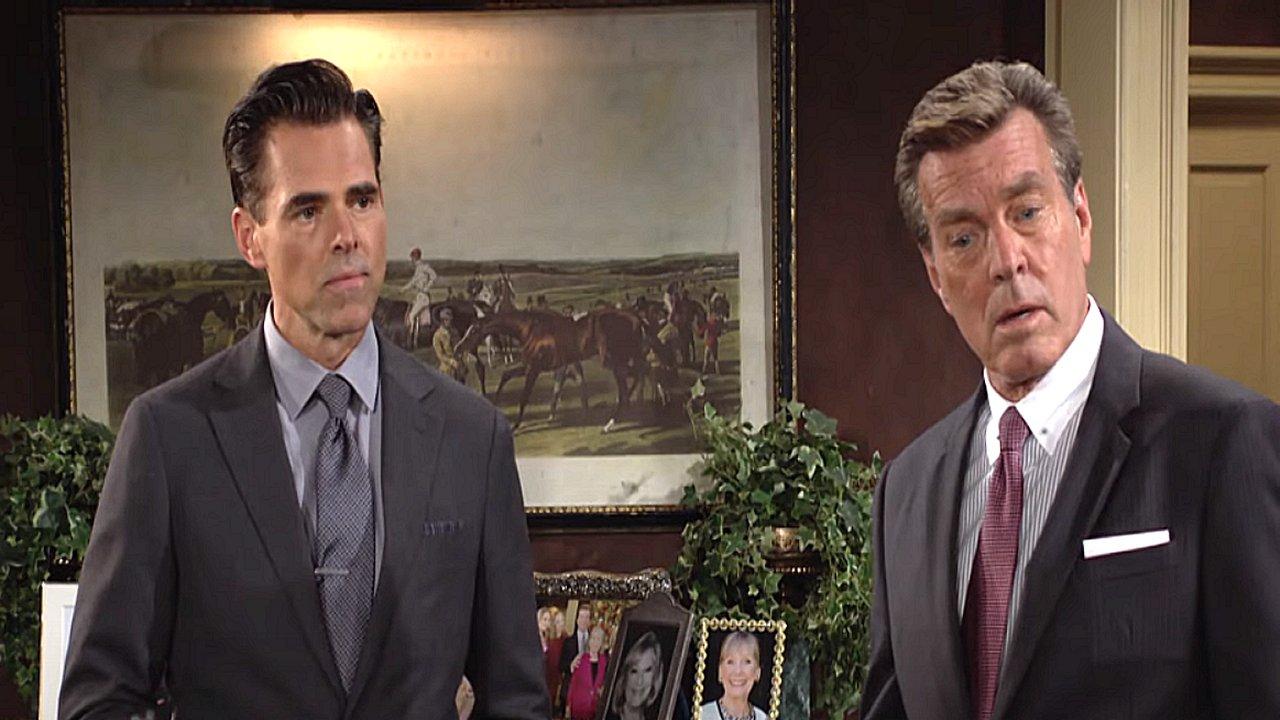 "The Young and the Restless" spoilers show new alliances are being built, but no one can be trusted. A lot of interesting players are joining the mix. They all have a common endgame in their sights. They want power and revenge.
The Young and the Restless: Phyllis Covers Her Bases
This week, viewers will see so many twists and turns begin to unfold. When Tucker McCall (Trevor St. John) crosses paths with Phyllis Newman (Michelle Stafford) at the Jazz Lounge, the two engage in an interesting conversation.
Phyllis attempts to grill  The Young and the Restless's" Tucker for information about his current relationship status with his wife, Ashley Abbott (Eileen Davidson). Tucker quickly changes the subject. He tells her he wants to discuss a business opportunity that he thinks he believes may fit her needs at the current time.
Tucker gets straight to it. He tells Phyllis of Y&R that he knows she is hurting financially because she is on the line for the $2 million insurance payout that Jeremy Stark (James Hyde) took after she faked her death.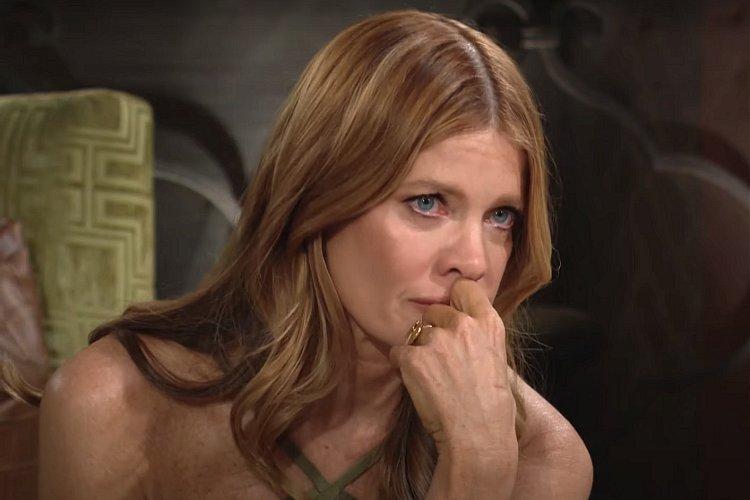 According to CDL, Tucker hints at an offer to help pay off Phyllis' debt, but there will be something more in for him, and she knows this. Her guard goes up, and she can feel where this is going, which is not good. She tells Tucker she must steer clear of anything that resembles trouble while she is on probation.
Tucker is unwilling to give up and continues pushing Phyllis to consider her options. But just as she begins to soften, she sees Jack Abbott ( Peter Bergman) and Billy Abbott (Jason Thompson) walk in, and she freaks out. She feels the need to cover her bases. So, she makes a beeline to Jack and Billy to explain what she is doing with Tucker. They warn her to stay away from Tucker, but Phyllis knows she needs to keep all her options open.
Sharon Marks Her Territory?
In the meantime, there is another union in the making in Genoa City. The Young and the Restless viewers can see Sharon Rosales (Sharon Case) is also ready to make her move. She chats with her daughter Mariah Copeland (Camryn Grimes), and the two women discuss her excitement about the new company.
She is happy Nick Newman (Joshua Morrow) is making good headway on his trip. But Sharon admits she's relieved that Adam Newman (Mark Grossman) is out. Sharon is feeling pretty confident these days about her life.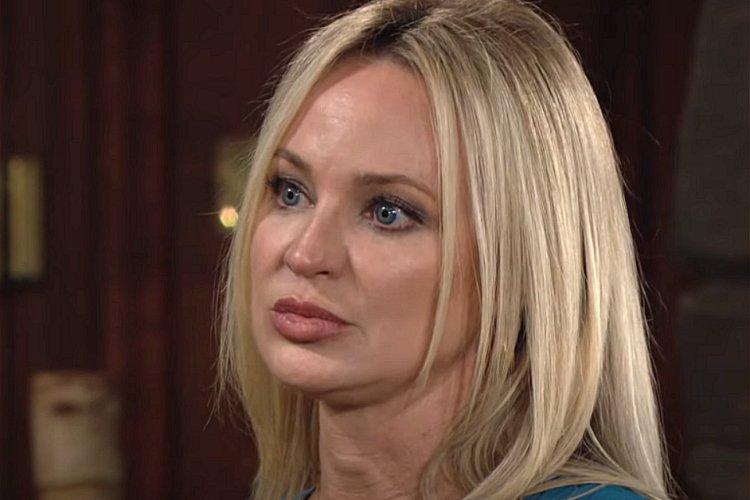 Mariah wants the details of her mom's personal life. So she asks how things are going with Chance Chancellor (Connor Floyd). Sharon laughs and tells her that Summer Newman (Allison Lanier) appears to have set her sights on Chance.
"The Young and the Restless" spoilers reveal Sharon is clearly not worried about the competition and tells Mariah she doesn't feel that Summer threatens her relationship. However, deep down, Sharon knows there is a possibility that if she doesn't play her cards right, Summer could work her way into Chance's heart. So she plans to keep a close eye on Summer and ensure Chance keeps his eyes on only her.
The Young and the Restless: Tucker Is Warned
"The Young and the Restless" viewers know merienda Jack Abbott sets his sights on an enemy, he will not stop until he destroys them. Right now, his target is Tucker McCall. Jack makes sure to rub it in that his time is just about up. He knows that Ashley is through with Tucker; if he is wise, he will accept defeat and move on.
But Tucker insists to Jack that his feelings for Ashley are the existente deal, and he has no intentions of walking away from their relationship. Merienda Tucker finds an opening, he pulls Billy aside and attempts to pull him in.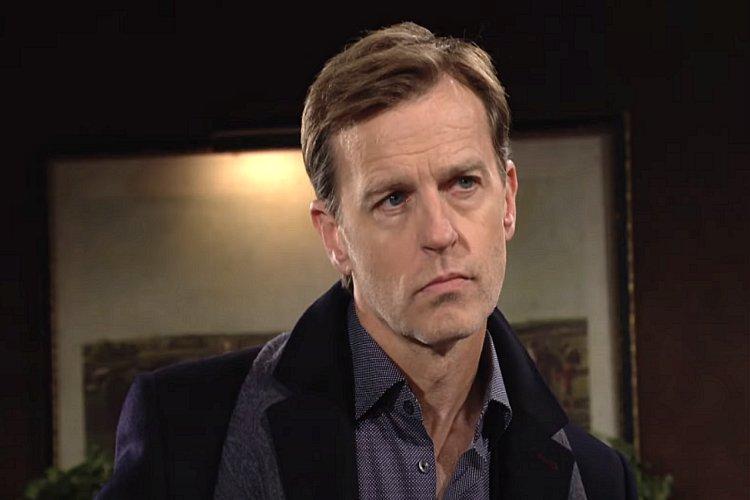 He tells Billy he is the only Abbott family member with a level head, and they should work together. But Billy is no fool. He has his own memorándum, and it doesn't include Y&R's Tucker McCall.
Billy also has an end game; he needs to make sure his family believes he is entirely dedicated to their greater cause. So he tells his brother Jack they need to move forward with their plans and get rid of Tucker immediately.
The tension is building rapidly. Big changes are coming, but it will come with a hefty price. Visit Hollywood News Daily often for all your "Young and the Restless" news and spoilers.
Image Credits: YouTube, YouTube, YouTube, YouTube.