1000-Lb Sisters returns for a fifth season on December 12. The hit TLC reality series finds life is even more chaotic for Tammy Slaton and her sister, Amy Slaton. The sisters are facing similar problems, and their marriages are falling apart. Even though their lives have turned upside down, they know they have each other and the entire Slaton family to help see them through.
1000-Lb Sisters: Tammy Slaton's Rehab Discharge Is Bittersweet
Tammy Slaton finally left Windsor Lane Rehabilitation Center in Gibsonburg, Ohio. This is the rehab facility that the 1000-Lb Sisters star has called home for 14 months. Tammy has gone through many significant life changes during her stay.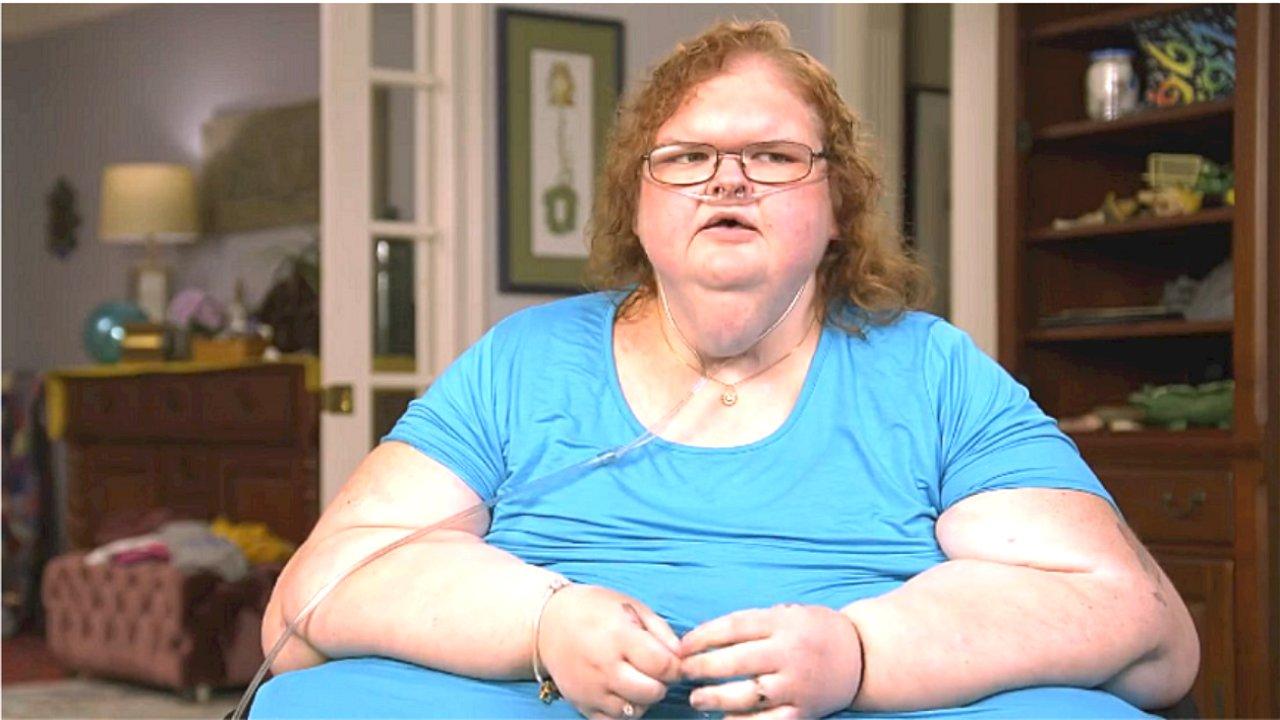 Season 5 starts with Tammy's discharge from the rehab facility. It is a bittersweet moment for the TLC star. She is thrilled and boasts, "I lost 300 lbs. And I'm ready to conquer the world."
But it is not all happy thoughts for Tammy. She must leave behind her new husband, Caleb Willingham. Unfortunately for Caleb, his progress has not been as successful as his new bride's. So, he is forced to remain in Ohio.
Amy Reveals Marital Issues
Tammy Slaton is excited to see her family. She has been looking forward to their reunion for some time now. At first, her reunion with her sister, Amy Slaton, is filled with the typical 1000-Lb Sisters family laughs and playful insults to each other.
However, Amy is not herself and soon reveals to her family that she is struggling in her marriage to Michael Halterman. She admits that caring for her two young sons, Gage, 3, and Glenn, 1, while managing a household is challenging.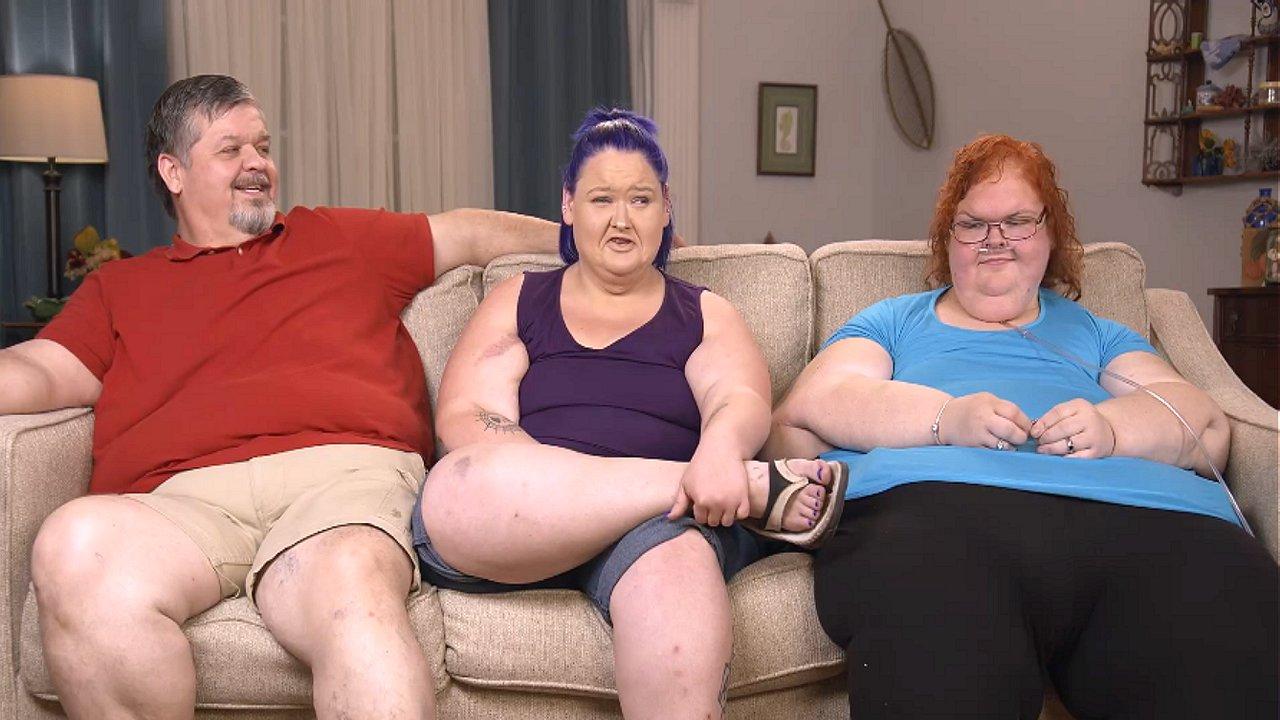 "I am very overwhelmed, stressed-out, and Michael ain't doing s—," she says. "Every aspect of my life is chaotic because I have no support." Amy Slaton Halterman's marriage continues to fall apart throughout the season.
"I feel like I'm at my breaking point," Amy later confesses to her family. Michael and Amy will face off in a heated confrontation that forces Amy to make a significant decision concerning her and her son's lives.
1000-Lb Sisters Tammy Slaton's Life Turns Upside Down
Tammy Slaton stands by her sister Amy Slaton's side through her marital issues with Michael Halterman. But, simultaneously, Tammy is also facing a life-changing problem with her spouse, Caleb.
The couple has only been married a few months, and things are taking a bad turn. Caleb confides to Tammy Slaton that his progress is not going well. His weight is at 537 lbs. Instead of losing, he is starting to gain weight again. This is a huge issue for Tammy.
"It bothers me that he's backsliding," Tammy says. "I don't know if he has the strength to do this on his own."
1000-Lb Sisters Heartbreak
By now, most TLC followers of 1000-Lb Sisters know that Tammy and Caleb divorced just months after their marriage. Tammy admitted that she couldn't handle dealing with Caleb's backslide. She feared it would complicate her progress. So she decided it was best if they ended their marriage so they could each focus on their health goals.
Sadly, Caleb Willingham died a few months later. The cause of his death was never released, and per Deadline. The preview clip reveals that Tammy's relationship, split, and Amy's divorce and custody issues will likely play out during the season and possibly into Season 6.

The preview concludes with Tammy saying, "I didn't know coming home, the world was going to fall apart." All is not sadness and gloom during Season 5 of 1000-Lb Sisters. There will still be plenty of happy and successful fun moments for fans.
1000-Lb Sisters Season 5 premieres December 12 on TLC.
Image Credits: Instagram , Instagram /TLC, Instagram/TLC, Instagram.
Related