Movies
Robert Pattinson reveals that he was asked to change his original voice of Batman because he was "absolutely brutal"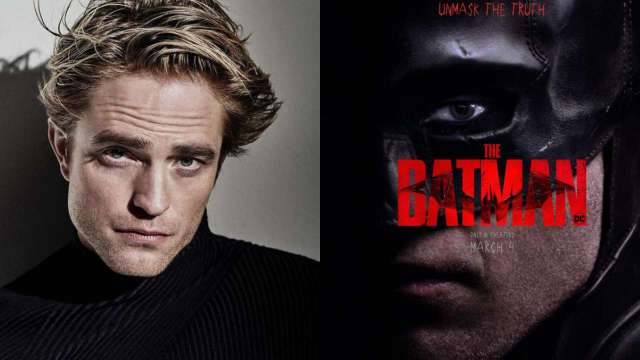 Batman star Robert Pattinson, who stars in Matt Reeves' blockbuster, said he was asked to change his original Batman voice because he was "absolutely awful."
Appearing on "Jimmy Kimmel Live!", The Twilight star said, "Everyone does such rude, rude things, and I think I'll do the opposite – I'll really whisper. And I tried to do that for the first two weeks, and it looked absolutely awful, and they told me to stop it. "
However, Pattinson was comforted by the fact that he was not the only one trying to break the form, according to femalefirst.co.uk.
He added: "I learned from Nick, who dressed me in a suit every day, that Christian Bale did in Batman Begins." original voice. I only found out about it a couple of weeks ago.
"You can feel if it's right. You put on a suit and you have to speak a certain way."
READ: Robert Pattinson's "Batman" will be the longest film about bats, read why
Next, Pattinson revealed Bruce Wayne's character in Matt Reeves' blockbuster, in fact inspired by the late Nirvana frontman Kurt Cobain, which inspired the actor in a different direction.
He explained, "One of the first things Matt told me was he said, 'He's kind of inspired by Kurt Cobain.' I think really?
Robert Pattinson reveals that he was asked to change his original voice of Batman because he was "absolutely brutal"
Source link Robert Pattinson reveals that he was asked to change his original voice of Batman because he was "absolutely brutal"