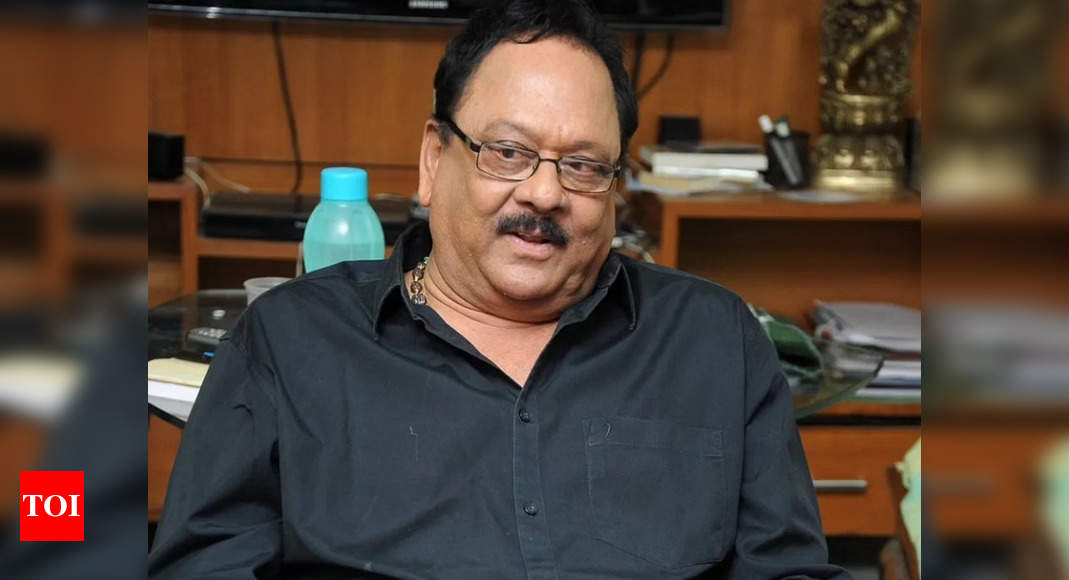 Popular actor UV Krishnam Raju (83) passed away this morning. He had been ill for some time. He reportedly passed away at 3:25 am while being treated at his AIG hospital in Gachibowli, Hyderabad.
Upalapathi Venkata Krishnam Raju was born on 20th January 1940 in Mogartha, West Godavari District. Andhra PradeshAfter completing his education, he worked as a journalist for some time. He then entered the film industry in 1966 as a lead actor in the film 'Cila Kagolinka' and is also very popular as a villain.
He won the Rashtrapati Award for Best Actor in 1977 and 1978 and the Nandi Award in 1977 and 1984. Amaradeepam (1977), Bobiri Brahmanna (1984), Tundra Paparayudu (1986) and Dharmaatmudu (1983).

In 2006, he received the Filmfare South Lifetime Achievement Award. His films 'Bhakta Kannappa' and 'Bobbili Brahmanna' are still very popular today and brought him a good name and fame. The rebellious role he played earned him the star tag of 'Rebel Star' and he owns the popular film production company 'Gopi Krishna Movies'.
He also entered politics and served as a Union Minister under former Prime Minister Vajpayee.
Krishnam Raju is survived by his wife Shyamaradevi and daughters Sai Prasheedha, Sai Prakirti and Sai Pradeepti. Pan-Indian popular actor Prabhas is his nephew (son of his brother Uppalapathi Suryanarayana Raju).
His body will reportedly be taken to his residence sometime after noon. His funeral will be held on Monday afternoon, his family said.
Also read:
https://timesofindia.indiatimes.com/entertainment/telugu/movies/news/prabhass-uncle-veteran-actor-u-v-krishnam-raju-83-passed-away-/articleshow/94126543.cms Prabhas Uncle Veteran Actor UV Krishnam Raju Dies at 83 | Telugu Film News