Entertainment
Movies
MCU's Black Panther Wakanda Forever, Ant-Man and the Wasp Quantumania, Thunderbolts, and everything Marvel announced at the D23 Expo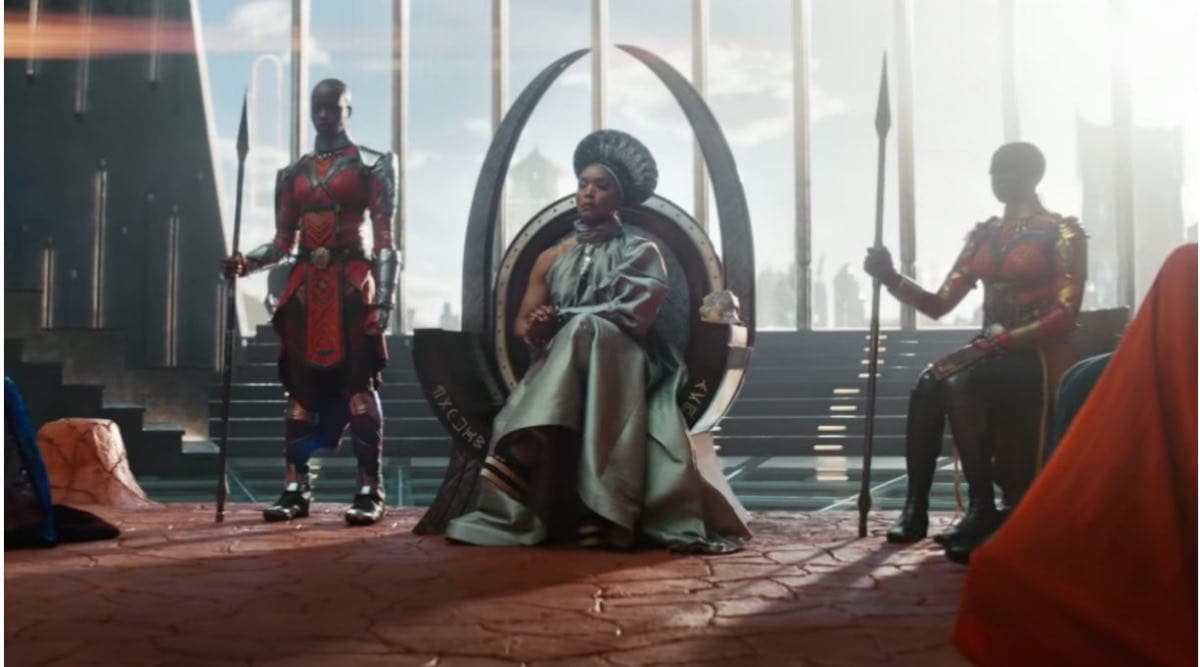 Kevin Feige, head of Marvel Studios, kicked off the presentation at Disney's D23 Expo with a bang.He presented the audience with a live music performance of the song "I Can Do This All Day" from Rogers: The Musical, which first appeared in the Disney+ series Hawkeye. After that, he has announced a series of interesting movies and series in the Marvel Cinematic Universe that will be released in the next few years.
Black Panther: Wakanda Forever
Feige first announced Black Panther: Wakanda Forever, the final installment of Phase 4 of the MCU. A new teaser for the film has also been released, with Angela Bassett's Ramonda attending some kind of hearing with government officials. Female warriors control the situation and bring men to their knees.
Bassett recalled Chadwick Boseman on this occasion and said: We had to meet his level of excellence. Letitia Wright, who played Shuri in the film, said, "We're thrilled that you're coming out of the cinema and proud of what we brought to you. Black Panther: Wakanda, directed by Ryan Coogler. Forever will be released on November 11th.
iron heart
The next title to be announced was Ironheart, a Disney+ series currently in production in Atlanta. Dominic Thorne will appear as Lili Williams, the series' new superhero, and the series' first teaser showed him working on his Ironheart armor. The character Ironheart first appeared in his Marvel comics in 2016. The series will be released next year.
Ant-Man & Wasp: Quantumanias
The third film in the Ant-Man series, Ant-Man and the Wasp: Quantumania, hits theaters on February 17, 2023. Exclusive footage of the film was shown to audiences at his D23 Expo. Paul Rudd, who was there to promote his upcoming film, said: And it seems a bit paradoxical that something so small that we are little heroes can accomplish something this big. This (quantumania) will be different from what you see from us. Peyton Reed returns to directing. Also starring Evangeline Lilly, Michael Douglas, Michelle Pfeiffer, and Kathryn Newton.
werewolf of the night
Feige announced Werewolf by Night, a Halloween special for the MCU starring Gael Garcia Bernal and Laura Donnelly. The first footage of the movie had a lot of monster hunters hunting monsters. It is filmed entirely in black and white like a conventional monster movie. It will be released in theaters on October 7th.
secret invasion
Actor and filmmaker Don Cheadle teased audiences with two movies: Secret Invasion and Armor Wars. Secret Invasion revolves around the transforming alien Skrulls who first appeared in Captain Marvel, but nothing has been revealed about Armor Wars, which is set to hit the floor next year.
Loki 2
"Where will Season 2 pick up? season 1 gave up. Loki has difficult conversations and conflicts with Sylvie," Tom Hiddleston unveiled new footage of Loki season 2 at the D23 Expo. He said, "Loki is back on his TVA, but Moebius You don't seem to know who he is." Actor Ke Huy Quan joins the series. Loki revolves around Tom Hiddleston's anti-his hero misfortunes after the events of Avengers: Endgame.
thunderbolt
Marvel Studios previously announced that it was developing a film about Marvel Comics' anti-hero/supervillain team, Thunderbolt. It announced the film's A-list cast, which includes actors such as Florence Pugh, Sebastian Stan, David Harbour, Julia Louis-Dreyfus, Wyatt Russell, Olga Kurylenko as Taskmaster, and Hannah John-Kamen. Kevin said the film will begin shooting early next year.
Marvel also announced Echo, which will star Alaqua Cox as Marvel's eponymous character introduced in the Hawkeye series. .


https://indianexpress.com/article/entertainment/hollywood/black-panther-wakanda-forever-ant-man-and-the-wasp-quantumania-thunderbolts-all-announcements-mcu-marvel-d-23-8143406/ MCU's Black Panther Wakanda Forever, Ant-Man and the Wasp Quantumania, Thunderbolts, and everything Marvel announced at the D23 Expo