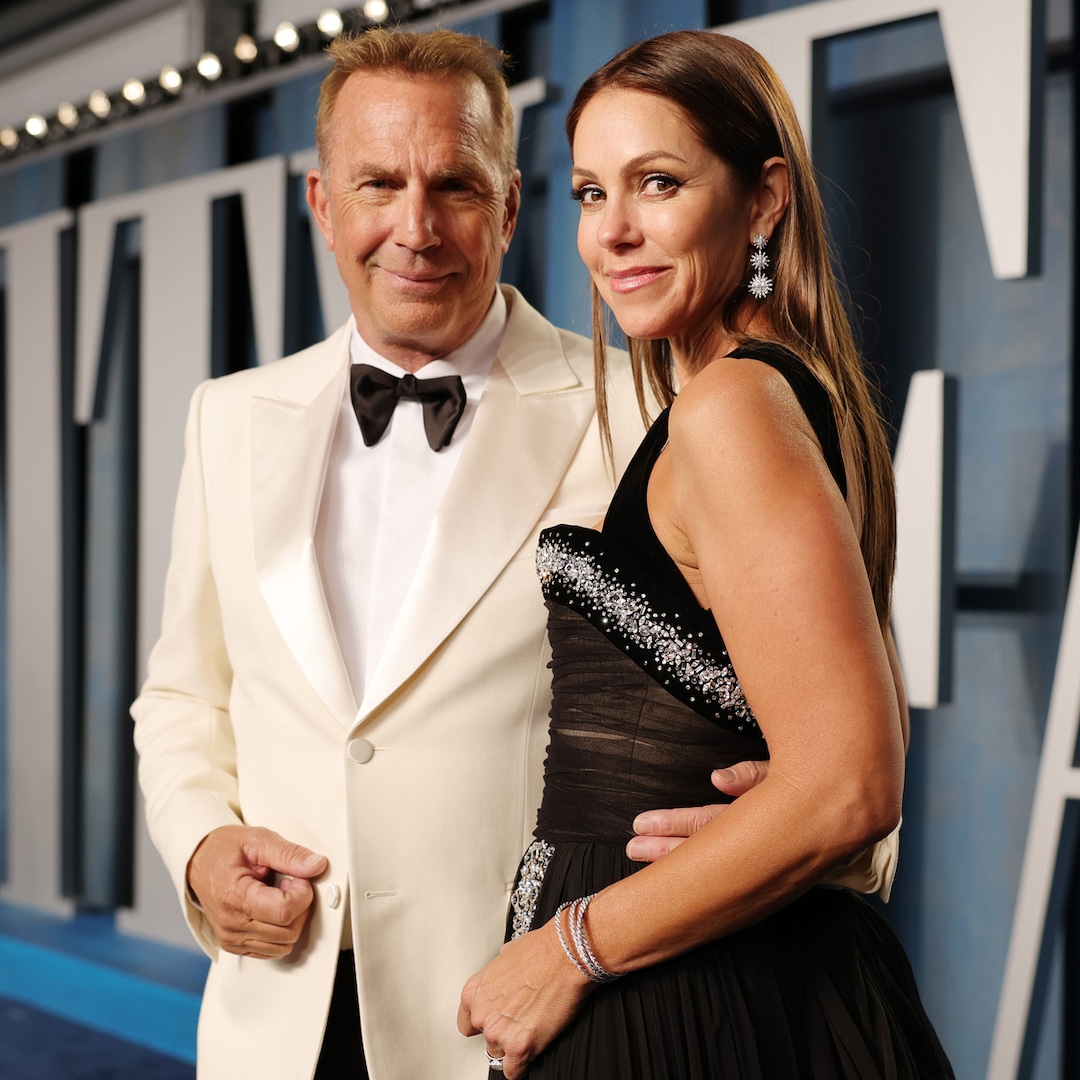 Kevin Costner thinks there's a hidden figure in his ex's life.
The Yellowstone star accused his estranged wife Christine Baumgartner of having a boyfriend in court documents filed ahead of their divorce hearing last week, where a judge reportedly ruled the actor must pay her $63,209 per month in child support. She has denied the allegation about her love life.
Kevin, 68, said Christine's alleged boyfriend gave her money, which he argued was evidence that she doesn't need as much financial support from him. 
"Christine's 'need' for another contribution to her fees and costs is disingenuous," Kevin's team wrote in his evidentiary hearing brief filed Aug. 30 and obtained by E! News. "She has been the sole cause of the majority of her fees to date."
After stating Christine's brother gave her $80,000 for a housing deposit and first month's rent, Kevin continued, "She also testified that her current boyfriend recently gave her $20,000 in cash, and that she, in turn, gave her parents $10,000."