Entertainment
Movies
Jimin's latest photo on BTS: The Arcades sparks more speculation about his solo debut PJM1, ARMYs sure it will be a 'game changer'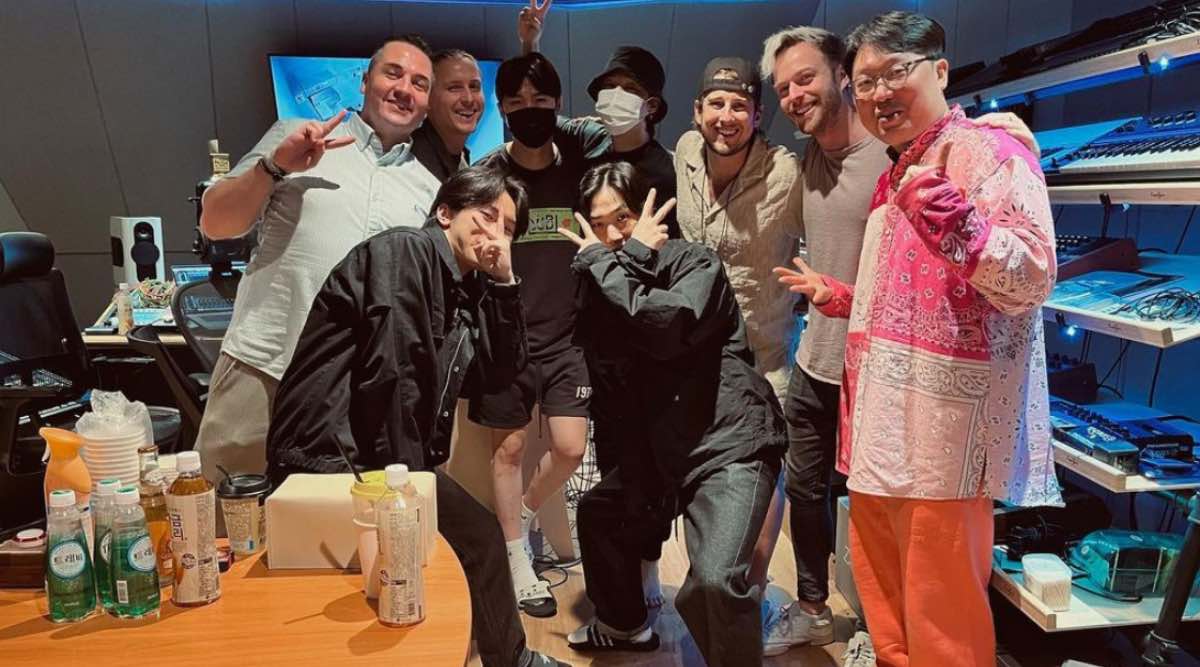 While BTS as a whole continues to take a hiatus from making music, ARMYs shouldn't be too upset as individual members are busy with their solo careers. euphoric success Jack in the Box and several other singles, collaborations, etc. left and right, With Sexy Nukim and Bad Decisions, it looks like it's Jimin's turn to come up with something new. ARMY is confident that the vocalist will also announce a solo debut. Jimin, who visited the US to support J-Hope during a Lollapalooza performance, stayed and took pictures with producer Tommy Brown.
Singer-songwriter duo Arcades now share photo with BTS members with caption "Best team ever! A great few days with everyone at Hybe! @pdogg428 your studio is insane! Big love to @slowrabbit_no1 @ghstlxxp @prod_evan for making us feel so welcome. And of course Jimin @bts.bighitofficial, so happy to finally meet him in person after so many years of working together!"
The British music-making duo has previously collaborated with several other K-Pop bands, including BTS.
Needless to say, ARMYs are thrilled and expect an announcement from Jimin soon. #JIMIN so excited about his solo album." One person wrote, "Thank you for your efforts and for sharing this moment, PJM1 is coming, I'm so excited!" Another said, "All these producers with Jiminy? Not ready for PJM1." Others are convinced it will be a game changer. He apologized for being late to celebrate RM's birthday, saying he was busy recording. RM teased that his album might be ready by the end of the year as well, so he has a lot of solos to look forward to.
Meanwhile, BTS will perform in Busan in October, but the logistics of whether the concert will be free are still being debated.


https://indianexpress.com/article/entertainment/music/bts-jimins-the-arcades-speculation-solo-album-8157763/ Jimin's latest photo on BTS: The Arcades sparks more speculation about his solo debut PJM1, ARMYs sure it will be a 'game changer'