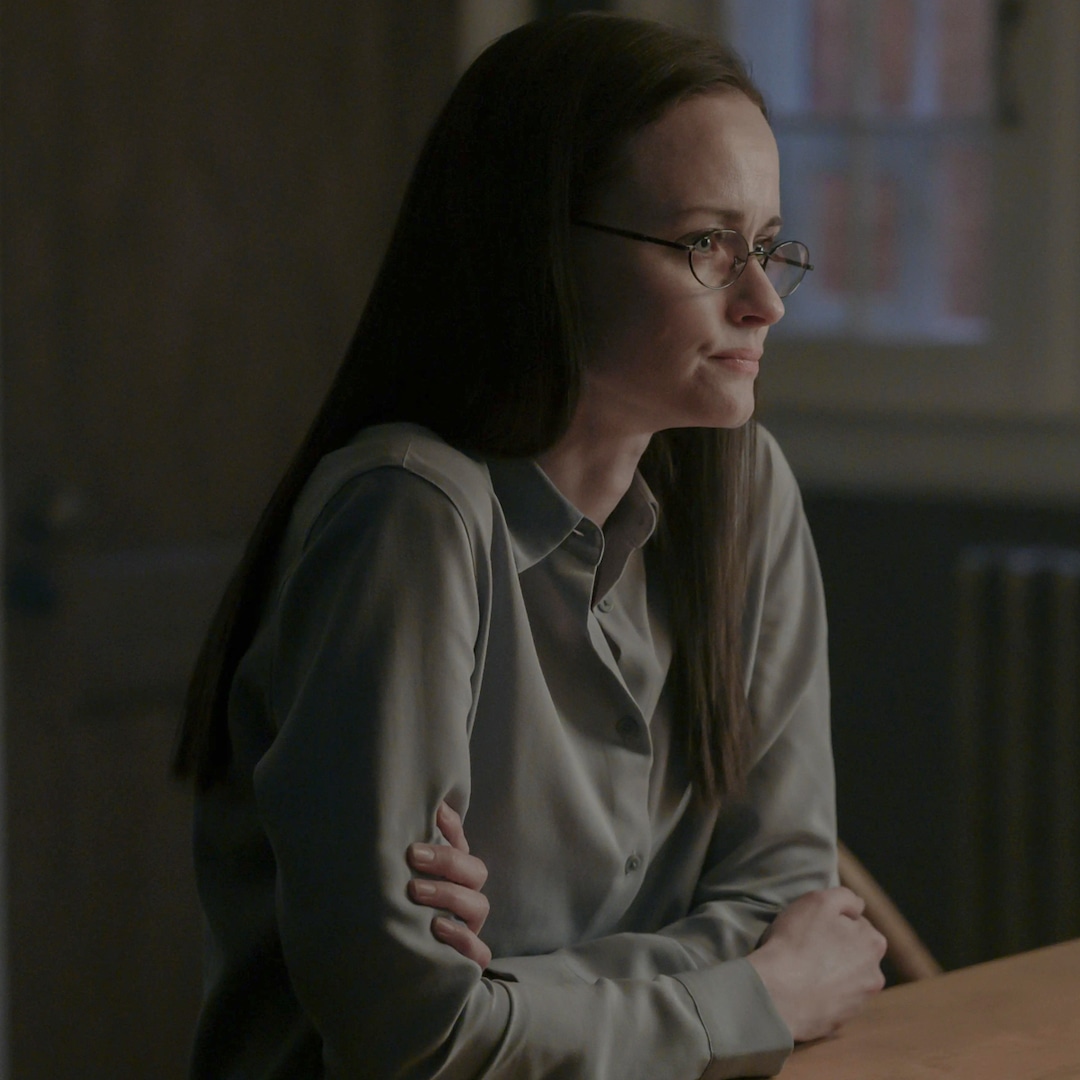 Alexis Bledel is no longer under his eyes.
months after announcing her departure Handmaid's Tale Ahead of season 5, the series revealed how it would handle her absence during the September 14 premiere episode.Elizabeth Moss) is Commander Waterford (Joseph Fiennes), along with a group of fellow former handmaidens, she finds that Bledel's former handmaiden Emily is not among the killers.
However, when June goes to her house, Emily's wife Sylvia (Claire Duvall) tells her that she is not there and instead returns to Gilead to exact revenge on Aunt Lydia (Ann Dowd), brutally mutilating her in season one.
"I think she's back in the fight," Sylvia reveals. "Find Aunt Lydia if you can. That's what she needed to do."
Sylvia goes on to share that Emily didn't even say goodbye to her son Oliver (Charlie Zeltzer). And after June started blaming herself, Sylvia got mad and she said "shut up" and shared that she was grateful for the time she spent with Emily.
"I don't care. She's gone," Sylvia tells her. "It doesn't have to be anyone's fault. Who does it have to be? So can I hate the right person? So can I hate you? What is it?" Is it useful for
https://www.eonline.com/news/1346278/here-s-how-the-handmaid-s-tale-wrote-off-alexis-bledel-s-emily?cmpid=rss-000000-rssfeed-365-topstories&utm_source=eonline&utm_medium=rssfeeds&utm_campaign=rss_topstories How The Handmaid's Tale Said Goodbye to Alexis Bledel's Emily