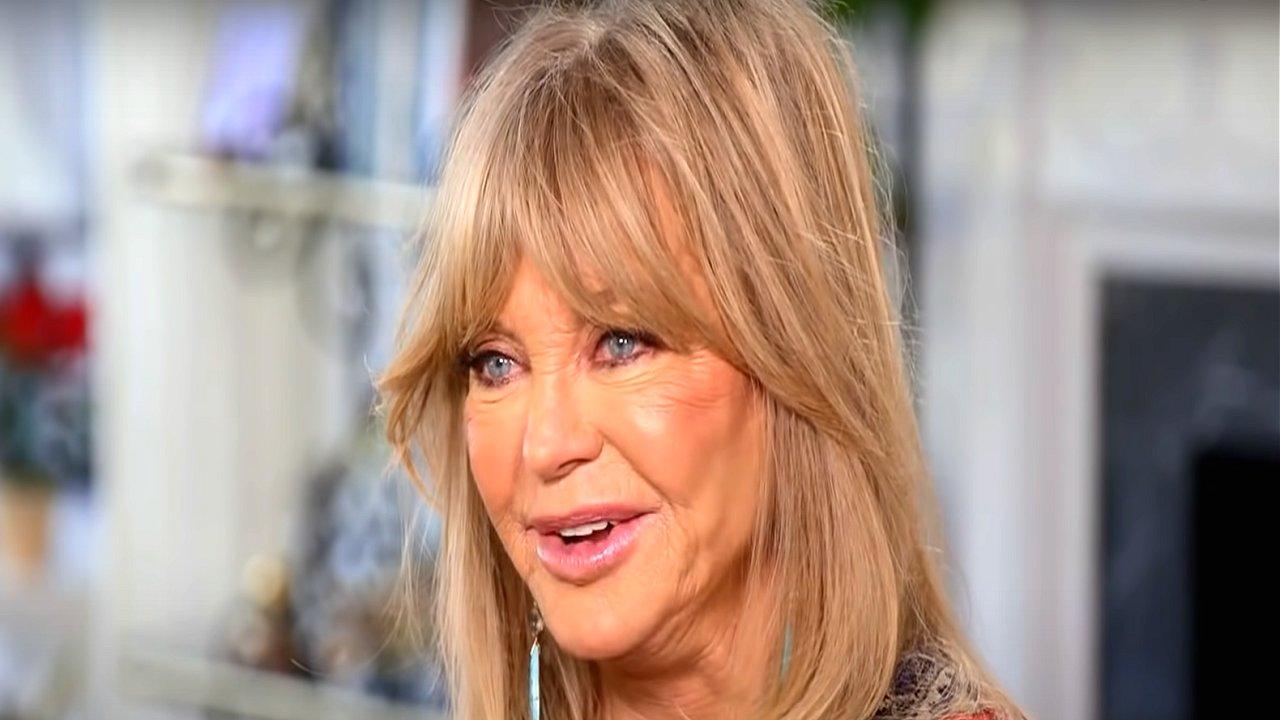 Goldie Hawn is 77 years old and wants all her fans to know she is healthy and feeling well. But she understands that her time on earth will end at some point. That being said, the actress plans to tell her life story her way and before her death.
Actress Goldie Hawn has lived quiebro an extraordinary life. OK Magazine reports that a source close to Goldie recently revealed that she plans to pen her memoir book immediately. She is ready to reveal the intimate details of her 40-plus-year love affair with partner Kurt Russell. She will also get into the details of her broken marriages, her obsession with plastic surgery, and much more.
Goldie Hawn Admits to Making Bad Choices
Goldie Hawn got her start on the comedy program "Rowan & Martin's Laugh-In" in 1968. It did not take Hollywood long before they discovered her true talent and scooped her up. She left the comedy show in 1970 and went on to develop a long, successful career as an actress.
She is best known for her films "Butterflies are Free," "Shampoo," "Seems Like Old Times," "Private Benjamin," " Overboard," "The First Wives Club," and most recently "The Christmas Chronicles," to name a few.
Overboard (1987) ft. Kurt Russell and Goldie Hawn pic.twitter.com/KDWitinaWk

— Fırat Bağ (@solace_eternal) August 28, 2023
When it comes to Goldie's romantic life, she is the first to admit that in the past, she has made some poor choices before finally meeting the man of her dreams. The comedian was previously married to Gus Trikonis and Bill Hudson. Both of these ended badly, according to Hawn.
She reveals both marriages failed due to the same reasons. Goldie states, "The basic problem was that the two men I fell in love with and married just could not cope with the pressure of having a wife who was more successful than they were."
Goldie describes her marriage to Hudson, saying, "It was always ugly. How many divorces make you hate the person more than you did before? How many divorces have hurt children?"
Kurt Russell Is the Love of Goldie's Life
Things all changed when she began dating actor Kurt Russell in 1983. Kurt and Goldie also share a son, Wyatt Russell. Wyatt, 37, is an actor like his famous parents and half-siblings, Kate Hudson and Oliver Hudson.
Despite her great love and admiration for her partner, Kurt Russell, Goldie has made it clear that she will never marry again. She admits she received excellent relationship advice over the years from her close friend, actress Sally Field.
Embed from Getty Images
Sally wisely advised her to avoid repeating the same relationship and marital mistakes of her past. In her 2005 autobiography "A Lotus Grows in the Mud," Goldie reveals the secret to her long-lasting relationship with Kurt.
She said, "Nothing is under the carpet with us. Men spread their seed. That's what they do … I've always said, 'If I'm in a cage and you leave the door open, I'm going to fly in and fly out, but I'll always come home.'"
Rolling With the Changes
There is no doubt that Goldie Hawn has an interesting perspective on life. "Getting older is a fact of life. By living mindfully, you understand that there are many transitions in li"e. You just go through them."
She admits that she doesn't plan on ever changing this point. But one thing she doesn't have a problem altering is her looks. At least a little. She accepts that when it comes to aging, she might as well just roll with it, Especially since she can't change the fact that she is getting older.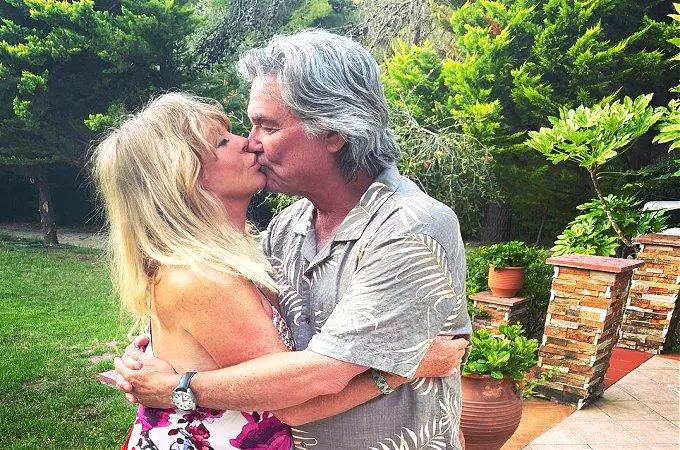 But, if there is a tweak or two she can do to help fight the aging process somewhat, she is all for it. Overall, Goldie Hawn says her life is all about being happy. She has taken on a Zen attitude throughout the years about her life that has worked out well for her.
Goldie Hawn's source adds that Goldie is looking forward to writing her memoirs. She has a lot of stories to share and wants to make sure they are told by her, in her words. There is no ETA when fans can expect Goldie's new memoir to hit the bookstores at this time.
Be sure to check back often with Hollywood News Daily for the latest Entertainment news.
Image Credits: YouTube, Goldie Hawn Instagram.