Entertainment
Movies
Dhanush's trilingual film with director Sekar Kamla hits the floor | Tamil Film News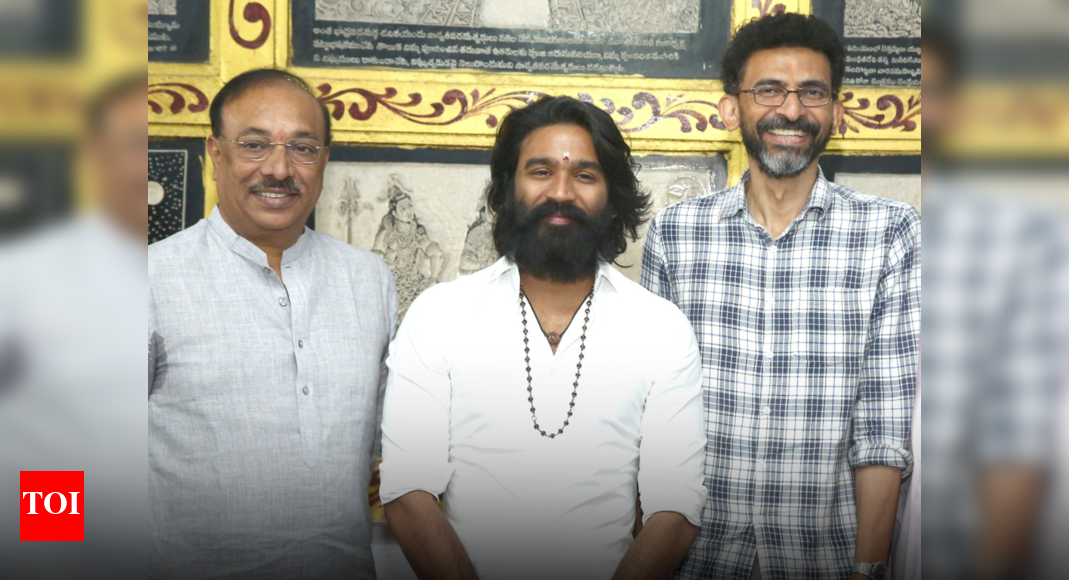 Dhanush is awaiting the release of the bilingual film Vaati, which is set to hit theaters in February 2023. Meanwhile, the actor's next trilingual project took place today, 28th November, after Muhrat Puja in Hyderabad. A few months ago, director Sekar Kamla officially announced that he will be teaming up with Dhanush in his next film. The film will be shot in Tamil, Telugu and Hindi.
The production company shared images of the Mukhrat Puja that took place today on Twitter. Sharing a photo, the manufacturer said: Shooting will begin immediately. "
See photos here!

A notable moment is here for Path Breaking Combo Superstar @dhanushkraja Director @sekharkammula TRILING… https://t.co/xm4AhKBEa

— Sree Venkateswara Cinemas LLP (@SVCLLP) 1669619363000
Earlier today, Dhanush was spotted at Hyderabad airport in casual attire, all masked with long hair and a beard. "Captain Miller" is a regular action-adventure film set in the 1930s, with Priyanka Arul Mohan playing the lead lady.
Professionally, Dhanush is currently busy filming 'Captain Miller' directed by Arun Mateswaran. Advertised as an action-adventure film, the venture is set in 1930s India. The film also stars Sandeep Kishan and John Kokken. The film is likely to be released in late 2023.


https://timesofindia.indiatimes.com/entertainment/tamil/movies/news/dhanuss-trilingual-film-with-director-sekhar-kammula-goes-on-floors/articleshow/95824309.cms Dhanush's trilingual film with director Sekar Kamla hits the floor | Tamil Film News