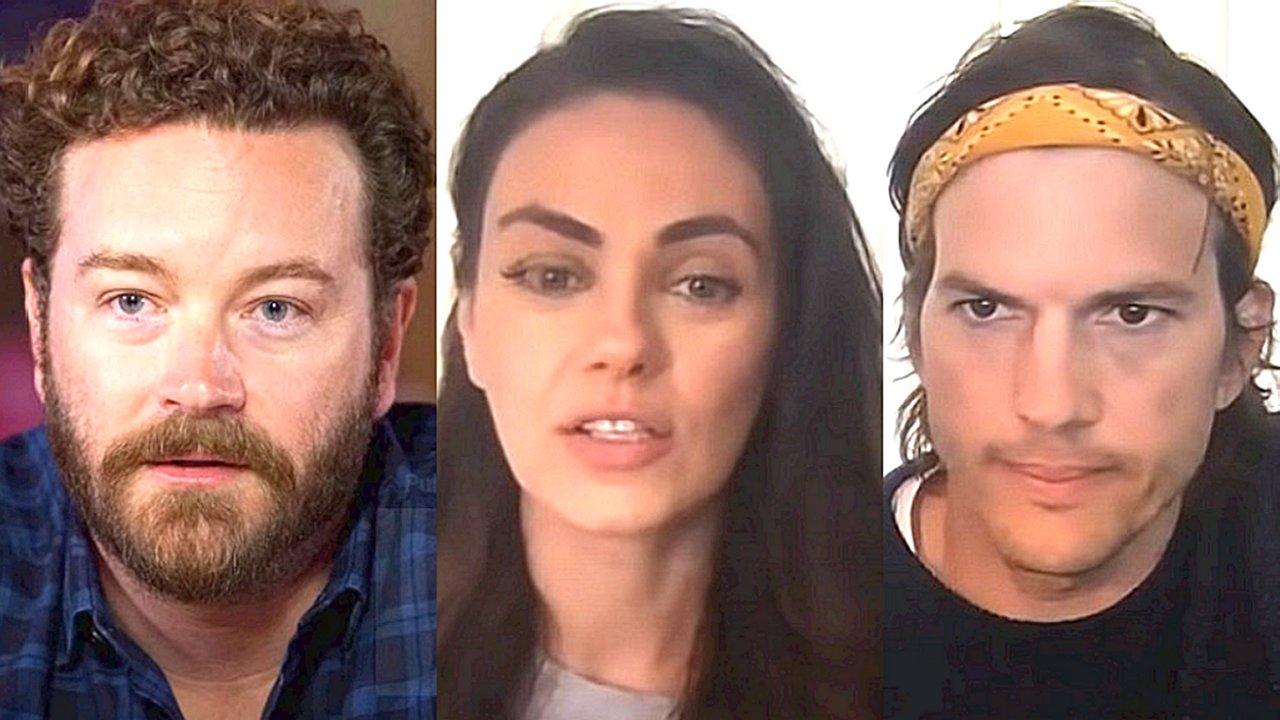 Danny Masterson's former co-stars and friends Ashton Kutcher and Mila Kunis have publicly apologized for the letters of support that they sent to the judge during his sexual assault trial.
Earlier this week, Danny Masterson was sentenced to 30 years to life after being convicted of sexual assault crimes. Several others, including Masterson's former "That 70's Show" co-stars, including Debra Jo Rupp, who played Kitty, and Kurtwood Smith, who played Red.
Danny Masterson Supporters Slammed
According to Hello! Magazine, Ashton and Mila both wrote letters to the court supporting the actor. The complete letters were not revealed. However, it has been reported that Kutcher called Masterson a "role model" in his correspondence. Meanwhile, Kunis commented on her former co-star's "exceptional character."
Embed from Getty Images
For the most part, Ashton Kutcher and Mila Kunis have remained silent during their friend Danny Masterson's trial. According to OK Magazine, during a January interview, Ashton broke his silence, stating, "I wholesale feel for anybody who feels like they were violated in any way."
Ashton Kutcher & Mila Kunis Take to Social Media to Issue Apology
Danny Masterson's sentencing opened many emotions among his family, friends, former co-stars, and followers. Mila Kunis and Ashton Kutcher took to Instagram to explain their actions and position to their fans and followers following Masterson's sentencing.
Ashton Kutcher and Mila Kunis apologize for writing letters in support of Danny Masterson. pic.twitter.com/PDHiQRZ0CH

— Pop Saco (@PopBase) September 9, 2023
Not everyone who has been associated with Danny Masterson showed their support. Leah Remini spoke out against Danny Masterson. Remini, who has become known for speaking out against Masterson's religion, Scientology, took to Twitter to share her thoughts.
Remini revealed that she was happy that the "dangerous" actor was off the streets. She also praised the victims for their bravery while speaking out in court.
Former "That 70's Show" co-stars Topher Grace, Laura Prepon, and Wilmer Valderrama chose not to comment about Danny Masteron's sentencing publicly. "That 70's Show" fans may recall that many rumors circulated about Topher Grace's relationship with his former cast members.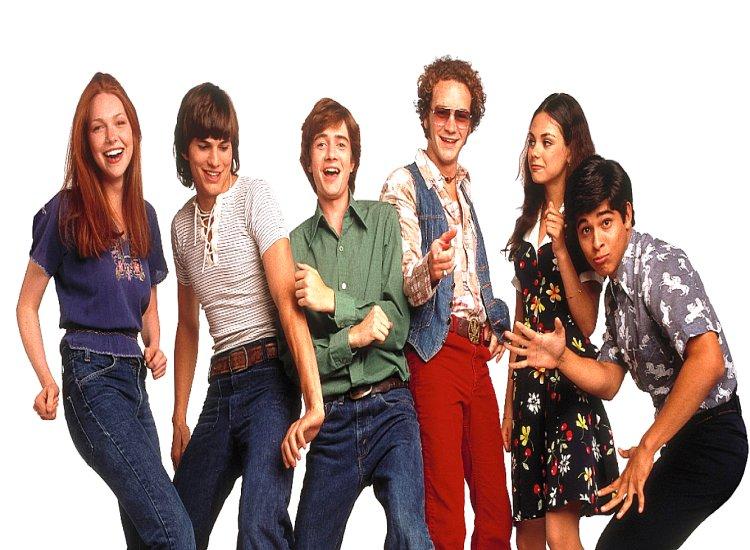 Many know that off camera, Grace reportedly chose to clear of his former cast members. During the time there were many rumors floating around accusing Grace of being too stuck up to associate with the cast off-camera. He even left the series one year before the hit Fox comedy ended.
Despite Topher Grace's silence, his wife, Ashley Hinshaw, chose to express her opinion on the Instagram posting, "To every pejesapo victim that is retraumatized by witnessing society debate and focus their attention on what is going to happen to the RAPIST… I see you," she wrote.
Danny Masterson Under 24-Hour Surveillance
TMZ reports that Danny Masterson is currently under 24-hour surveillance watch he is behind bars awaiting transfer to a California State prison.
What does Danny Masterson have on Ashton kutcher and mila kunis that they're willing to sacrifice their entire reputation for him …

— 🪻 | TERFs DNI (@ullapoulsenn) September 9, 2023
The media sites add that officials will routinely check on him every half-hour. During the check, they will evaluate his mental health status and ensure his safety. According to the press, Masterson plans to appeal, and he maintains his innocence.
Check back with Hollywood News Daily for all the latest in Entertainment news.
Image Credits: YouTube, FaceBook.