Entertainment
Movies
Black Panther Movie: Rihanna Returns in the emotional ballad "Lift Me Up" from "Black Panther: Wakanda Forever"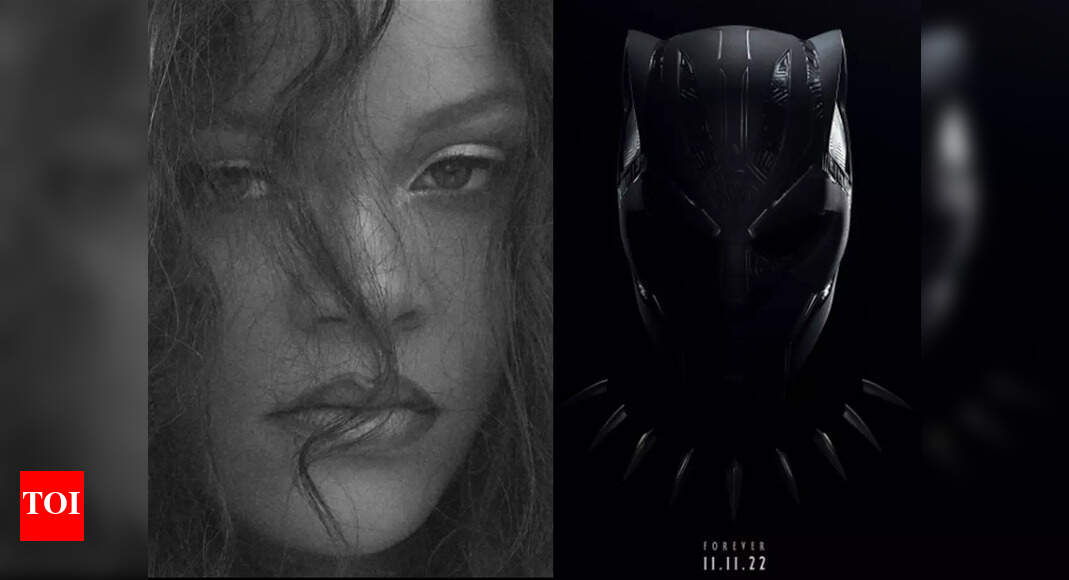 Rihanna
Came back!
More than six years after the release of her album Anti, Rihanna returned to music on Friday with the release of "Lift Me Up," an emotional ballad from the Black Panther: Wakanda Forever soundtrack.
Co-written by Rihanna, Thames, Ludwig Goransson and Black Panther director Ryan Coogler, the song is a tribute to late Black Panther star Chadwick Boseman, who died of colon cancer in 2020 at the age of 43. written.

Full of emotional lyrics, accompanied by piano and minimal strings, the track features Rihanna's striking vocals.
"Pick me up/Hold me/Keep me close/Safe and sound," she sings as the song begins.
"Burn in hopeless dreams / Hold me when I fall asleep"
An instrumental version was also released on Friday.
Regarding Rihanna's involvement in the film's soundtrack, Thames said in a statement: "Rihanna has been an inspiration to me and I am so honored to hear her bring this song to life." .
Director Ryan also shared his excitement about the singer's involvement in the film. She's famous for business, motherhood and our movies.
The song's release received mixed reactions from fans. Many took to Twitter to share their candid reactions to the song, while others celebrated her singer's return to music.
"Rihanna's mature voice is oh my god," a fan wrote.
Another went as far as predicting an Oscar nomination for the soundtrack.
3 Seconds of Rihanna's Lift Me Up https://t.co/T106lq4rIs

— your ultimate ️lug  (@GimK_) 1666930633000
Rihanna's mature voice, oh my god.

— Amorphous (@loneamorphous) 1666930480000
Burn with hopeless dreams, hug me when you fall asleep #Rihanna https://t.co/KnojWYNSzF

— Stella (@stellaspeaks1) 1666929792000
When the end credits of Black Panther play, I hear Rihanna's voice and almost cry in the theater

— HOOD VOGUE is sick of poverty (@keyon) 1666929811000
Lift me upHold me downKeep me closeSafe and sound#LiftMeUp#Rihanna https://t.co/t0f92ZQ9wP

— Universal Music Brazil (@umusicbrasil) 1666929836000
Just finished listening to Rihanna's future Oscar-winning song lifted me up https://t.co/WDOwWNHPkr

— Will (@willfulchaos) 1666930205000
Lift me up by Rihanna feels like a warm hug https://t.co/COOXsmzxB2

— the other ~other~ Boleyn girl (@brittannia_a) 1666931897000
Rihanna's vocals on Lift Me Up https://t.co/THUBGTFzJl

— (@gabgonebad) 1666930311000
After Streaming Rihanna's Lift Me Up… Missing Him https://t.co/9AfpLkYPJd

— Write RAP (@WriteARapSis) 1666932371000
When Rihanna's Lift Me Up Starts Playing #LiftMeUp https://t.co/oRwOr3h0jX

— َ (@typagirI) 1666931901000
Rihanna is also set to release a new album.
Wakanda Forever, starring Angela Bassett, Letitia Wright, Lupita Nyong'o and Winston Duke, opens November 11th.


https://timesofindia.indiatimes.com/entertainment/english/music/news/rihanna-returns-with-emotional-ballad-lift-me-up-from-black-panther-wakanda-forever-watch/articleshow/95136100.cms Black Panther Movie: Rihanna Returns in the emotional ballad "Lift Me Up" from "Black Panther: Wakanda Forever"